Beds
2
Baths
4
Plot Size
3acres m²
Parking
Yes
Heating
Tanesco/Luku
Built in
Yes
House is located at Kisongo close to Braeburn/ISM/Sable Square, Mature garden, cool environment with lots of trees and shrubs.
Three bedroom/2 Bathrooms in main house,self contained double room plus fully fitted cottage with one bedroom.Large outdoor entertainment area opened to the swimming pool, 4 staff gutters.
If required furnished, there will be beds and mattress,dining table/chairs Fridge, Gas stove, washing machine etc. Prepaid power meter plus back up generator.
Rainwater Harvesting plus army line water. 80,000+ liters storage.Viewing strictly by appointment Price : Furnished 3,000 per month Unfurnished 2,500 per month. Also the house is for sale visiting is for the only serious buyer.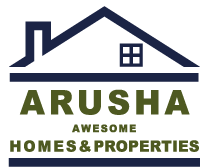 Jerry Mboya
(Arusha Awesome Homes & Properties)
+255 754 337 899
Jerry Mboya is known to many for providing quality, comfortable and secure accommodation for individuals and families. As The Managing Director of ArushaHomes, He has been active in the Real Estate World for more than 16 years and has built a solid network of business associates and friends in Arusha. Jerry has a fantastic track record from clients and he has built his reputation through referrals by providing great service. He believes that it is only someone who knows Arusha like the back of their hand, who can show you the real Arusha.