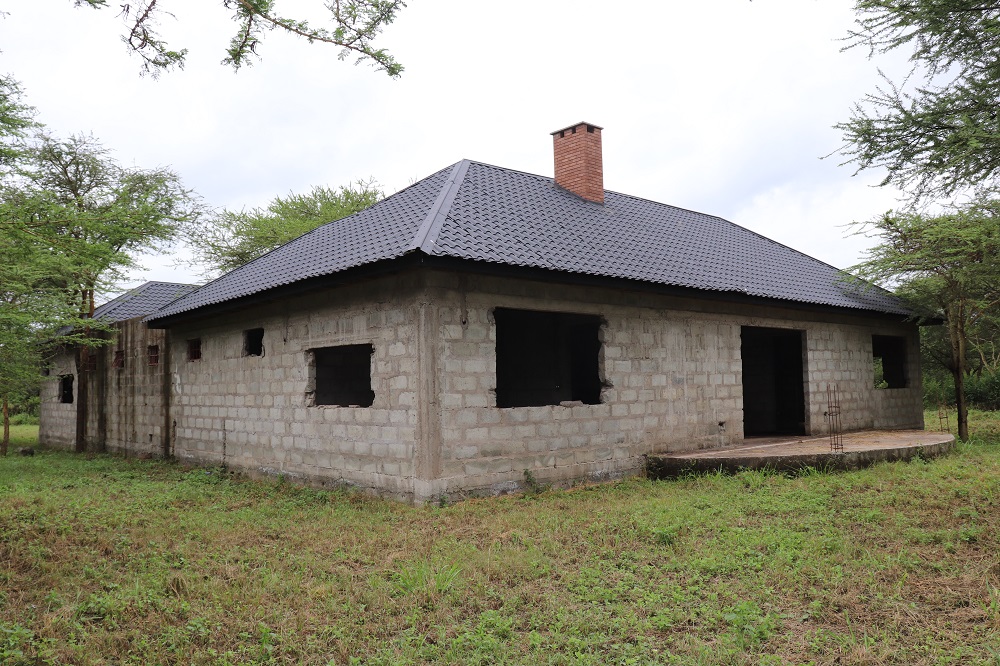 Beds:
5
Baths:
6
Plot Size:
1acres m²
This property is currently not available.
4 bedroom  for sale at Kili Golf. All 4 bedrooms come en-suite. Open yard after the sitting room  – all bedrooms are on a one level Floor and open kitchen, living room, dining room and TV room, open bar and study room available. Laundry area. Mature trees on one (1 )acre plot. This house is just next to a golf course. Open Terrace  with barbecue area. Spacious verandah in front of the the house. Kili Golf Estate is a former sisal plantation that since the early 1998´s has been transformed in to a residential development where the plots measure a minimum of one acres was given. The estate offers privacy in a bush-like environment and the benefits of being in a planned development and gated community.  Electric Fenced area, highly secured, good gated community with a lot of different Culture, management handling the estate and infrastructure . Kili Golf is very close to  Nduruma Polo & Country Club that contains a polo field,  few wildlife animals, restaurant, bar, swimming pool and a lodge. Adjacent to Kili Golf  Estate, is Nduruma Polo  and Country Club Estate  all photo of the lodge on the website , and all showing the animals and the swimming pool which is available on Nduruma polo club and Dolly Estate
(www.kiligolf.com), an 18 hole Championship Golf Course and high-end residential development. The Polo Club has been designed by internationally renowned Polo  Club designer. Kili Golf Estate and Dolly Estate are, and will be, prime property locations due to the nature of the developments.Lot of animals available which makes the area more natural look.
Jerry Mboya
+255 754 337 899
Jerry Mboya is known to many for providing quality, comfortable and secure accommodation for individuals and families. As The Managing Director of ArushaHomes, He has been active in the Real Estate World for more than 12 years and has built a solid network of business associates and friends in Arusha. Jerry has a fantastic track record from clients and he has built his reputation through referrals by providing great service. He believes that it is only someone who knows Arusha like the back of their hand, who can show you the real Arusha.