2 Storey 2 Bedroom Zanzibari Style Home at Pangan- Tanga for sale.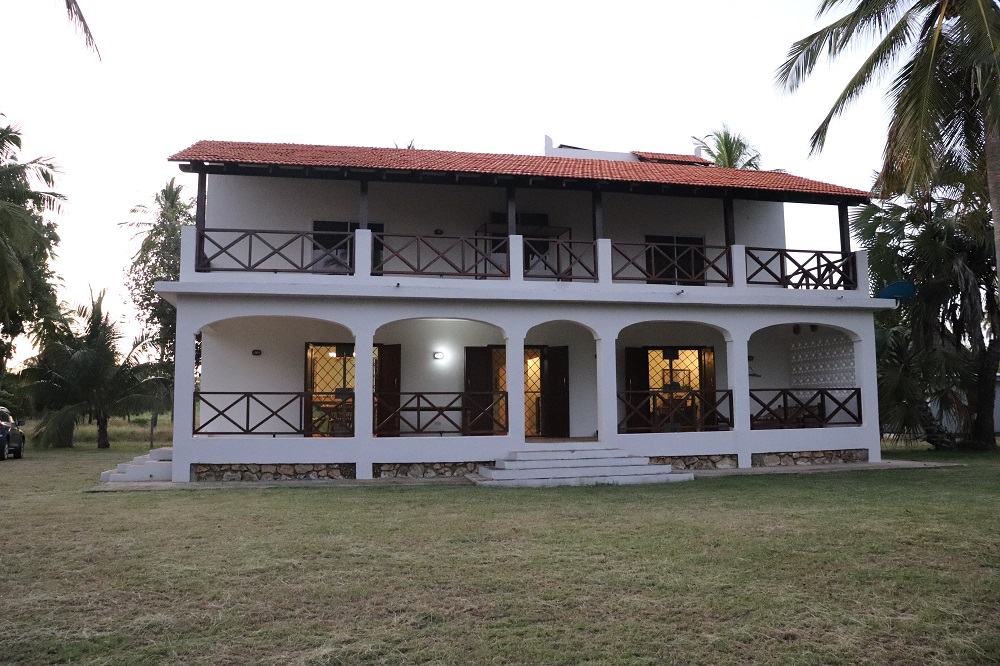 Beds
2
Baths
2
Plot Size
1 acre m²
Terrace
Yes m²
Built in
Fence
Kisiwa House is a 2 storey and 2 bedroom Zanzibari style home located in Pangan area in Tanga, build in 1 acre beach front plot. There is also 2 cottages next to the main house.
The ground floor has an open concept kitchen and dining room with 3 large double doors leading out to the verandah where you can experience epic Indian Ocean views and mature coconut palms. The living room is in the ground floor and adjacent to the dining room.
The 2nd floor has a Master bedroom with an ensuite bathroom with a walk-in closet off the bathroom. There is also guest bedroom and separate bathroom are also located on the 2nd floor.
Both bedrooms have doors that lead to the covered verandah.
The roof offers panoramic views of the Indian Ocean and farmland behind the house.
Apart from the main house there are also two further guest cottages, Kasa Cottage and Kaa Cottage with ensuite bathrooms.
There is a gate that gives access to the beautiful cove and beach. A small Island and mangrove are just offshore.
MAIN HOUSE –
Bedrooms: 2
Bathrooms: 2  1/2
Furnished: No, but negotiable
Size of Plot: 1 Acre Beachfront
Legal Status: Clean title deed
Water: Borehole and municipal hookup
Power: Solar and Generator
Security: Quiet Area and Fenced and Gate
Parking: Yes
COTTAGES X 2
Bedrooms: 1
Bathrooms: 1FACILITIES:
Garden: Yes, with mature coconut palms and fruit trees
Staff Quarters: No
Stores: 2
Carport: 2 car
APPLIANCES:
Fridge and gas cooker
Pangan area is about 1km from the new construction tarmac road . Pangan Bridge is under construction and upon completion will make the area accessible from Dar es Salaam through Tanga thus making the journey easy and shorter . It is estimated that it will take about 4hours to Dar Es Salaam.
Price : $300,000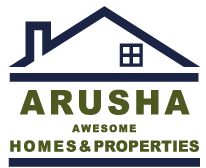 Jerry Mboya
(Arusha Awesome Homes & Properties)
+255 754 337 899
Jerry Mboya is known to many for providing quality, comfortable and secure accommodation for individuals and families. As The Managing Director of ArushaHomes, He has been active in the Real Estate World for more than 16 years and has built a solid network of business associates and friends in Arusha. Jerry has a fantastic track record from clients and he has built his reputation through referrals by providing great service. He believes that it is only someone who knows Arusha like the back of their hand, who can show you the real Arusha.