4 Bedroom Unique House for rent in Olosiva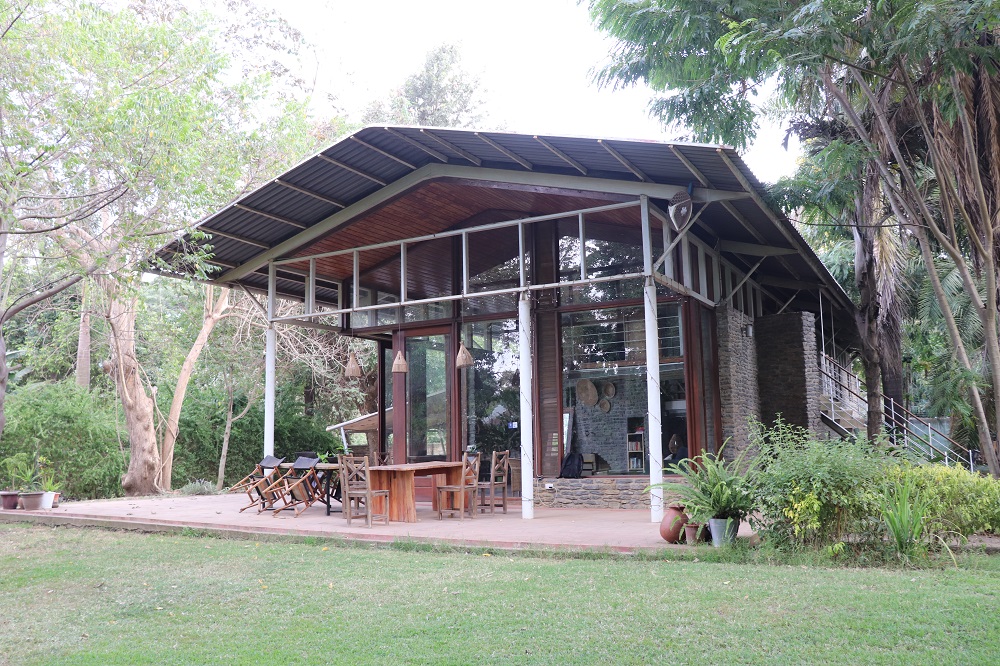 Beds
4
Baths
3
Plot Size
0.75 Acres m²
Four (4) bedroom house with guest suite available for rent in Olosiva, Arusha
This unique house, designed by a renowned Netherlands architect and built with high-class materials throughout.  It is situated in Olosiva village, in the Western outskirts of Arusha, and borders the Burka Coffee Estate. It is within easy reach of the city center, and of the facilities (shopping malls, all three international schools, airport) on the city's West side.
The walls, erected out of natural stone from a nearby quarry, measure 60 centimeters in thickness and are earthquake resistant. The house is crowned by a dominant steel structure, which makes the roof seem to float. The window openings are carved deep within the natural stonewalls and have been situated with an eye on optimal climate conditions within the house. Laminated glass throughout the house (no burglar bars!) provide a high degree of security.
The three-level living room of the house, which is double in height as compared to the other rooms, has wide sliding doors opening up to a spacious covered N/E-facing veranda. A first-floor library in the living room has access to an entresol, suspended from the steel roof structure.
Also on the ground floor are the spacious open kitchen / dining, wardrobe, a spacious multipurpose / fitness room, and a S/E-facing small covered veranda. The first-floor library has access to an internal corridor leading to a self-contained master bedroom, two bedrooms and to a separate bathroom. The library also accesses a S/E-facing covered loggia serving all three bedrooms, with internal access to the guest suite.
The double-room, self-contained guest suite has a S/W-facing covered loggia, overlooking the coffee estate, with an external stairway, and a separate kitchen block with gas connection. This guest suite is highly suitable for separate rent, either residential or as an office, with a high degree of privacy. All rooms have spacious double built-in cupboards.
There is a separate outbuilding with a servant's room, shower and toilet, as well as a watchman's cabin. A well-built wall topped by an electric security fence surrounds the entire property. There is ample water storage and 3-phase electricity.
Bedrooms:             4 (incl. guest suite)
Water:                     Auwsa / municipal
Bathrooms:           3
Power:                     Tanesco / Luku
Furniture:              Basic, incl. soft furniture
Security:                 Walled compound with electric security wire
Size of plot:           0,75 acres
Parking:                 Yes, incl. two-car carport.
Appliances:           Inbuilt gas / electric cooker, oven, external gas storage, electric                                            water heater
Garden                  Mature, with large trees
Staff quarters:   Yes
Total internal living space:  approx.  250 sqm, with covered verandas and                                                                                        loggias adding an additional 90 sqm.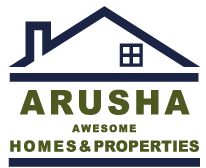 Jerry Mboya
(Arusha Awesome Homes & Properties)
+255 754 337 899
Jerry Mboya is known to many for providing quality, comfortable and secure accommodation for individuals and families. As The Managing Director of ArushaHomes, He has been active in the Real Estate World for more than 16 years and has built a solid network of business associates and friends in Arusha. Jerry has a fantastic track record from clients and he has built his reputation through referrals by providing great service. He believes that it is only someone who knows Arusha like the back of their hand, who can show you the real Arusha.